May 2009
Chris was in the market for race wheels. He knew there were basically two categories of wheels. First, there were the expensive, wind tunnel tested, aerodynamically superior wheels and second, there were the more affordable deep section wheels, that lacked wind tunnel testing and design. In the end he chose the first option and paid more money for the faster wheels.

When the wheels arrived we immediately felt there was a more affordable way to produce them. Why did leading edge design and affordability have to be mutually exclusive? Why were the fastest wheels in the world only available to those who were willing or able to spend thousands of dollars? As mechanical engineers we were determined to answer these questions. We wanted well designed, fast wheels to be available to a much larger percentage of athletes.
October 2009
We met with an investor who liked the idea. We put together a business plan and researched patents. We discovered that the toroidal patent was going to expire in three weeks.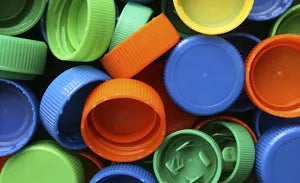 November 2009
We began to research how to bring the product to market. Our original plan was to make the fairings out of plastic. We researched injection molding and vacuum molding. Plastic fairings were not looking like a viable option. Additionally, production costs in the US were too high for us to accomplish our initial goal of bringing affordable aero wheels to market.
December 2009 - February 2010
We asked the popular Slowtwitch forum if there would be a desire for affordable aero wheels. The response from the forum was overwhelmingly positive. Unfortunately, our investor had become involved with another project. We made a decision to part ways and go back to the drawing board on our own.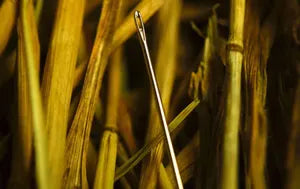 March 2010
We drafted our initial shapes to get quotes for production and continued to look for plastic manufacturers in the US. We were unsuccessful. We then started contacting factories in Asia to source parts. Finding quality parts was like finding a needle in a haystack, but we found a great hub manufacturer and a potential rim manufacturer
April 2010
We randomly met someone who ended up being a global importer. We discussed our project, decided to hire the importer, and began looking for factories in Asia to produce plastic fairings. Our attempts were still unsuccessful.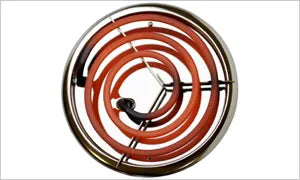 May 2010 - July 2010
We continued to look for factories to produce plastic fairings. We had contacted dozens of factories and all of them rejected our project. Out of curiosity, we had a factory quote carbon in late July. The prices were outrageously high. We started losing faith in wheels and looked into other business opportunities. We didn't forget about FLO Cycling, but is was definitely on the back burner.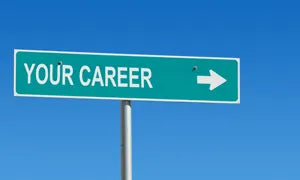 August 2010
August was the turning point. After a summer vacation it was time to make a change. Our other start-up ideas could have worked but we were more passionate about bringing our aero wheels to market. Plastic wasn't working so we considered other fairing materials. We were willing to start by offering only training wheels at a great price. On August 5th we were elated to receive our first affordable carbon fiber quote. This was the break we were waiting for.
September 2010
With Interbike around the corner, our importer was working full time to set up meetings with as many factories as possible. We began designing our FLO DISC and finished the design of our FLO 60 and 90 fairings. FLO Cycling was really starting to take shape and it was time to start marketing.
We designed our initial logo, bought a fancy camera, took some pictures and built a teaser site and a blog. Three weeks before Interbike we launched the site and and posted the news on the Slowtwitch and Beginner Triathlete forums. There was a lot of interest.
Interbike brought good and bad news. Meetings with our carbon and hub factories went very well, but unfortunately our rim factory was not what it was made out to be. The rims were pinned, and the dimensions were not accurate. We also got a rude awakening with the price of spokes. Overall, Interbike was a great experience.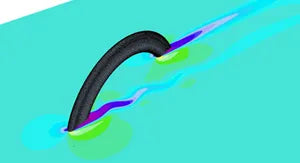 October 2010
The engineer in both of us kicked in. We wanted to develop some of the fastest wheels in the world, but we didn't have the budget to spend weeks on end in a wind tunnel at $400/hr. We were fortunate enough to meet a CFD engineer and we decided to hire him to test our fairing shapes. CFD allowed us to cut out a lot of wind tunnel time, by limiting the number of fairing shapes we had to test. This saved us an incredible amount of money and was another turning point. We tested a variety of fairing shapes at multiple wind speeds and yaw angles. Our goal was to find fairing shapes that would be the most aerodynamic over a broad range of yaw angles. In total, our computer ran for 28 straight days to complete our analysis. Our results were very exciting.
October also brought the redesign of our original logo which wasn't very popular. We were fortunate enough to have a follower who was a graphic designer send in an idea and we loved it. We made a few changes, and allowed our followers to vote on the new logo. It was a big hit!
Finally, October brought the first blog article written about FLO Cycling from an outside source. Cody Elder wrote an article titled "FLO Cycling: Fast Wheels, Cheap Price" which you can read here.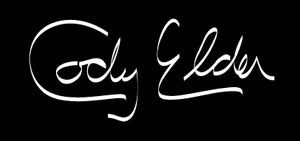 November 2010
November brought our first two interviews. We contacted Cody after he wrote his blog post and he decided to interview us. You can read the interview here. "We were also interviewed by Joel Strickland from Tri Madness here. The rest of the month we were busy working on our website, choosing factories, and negotiating pricing.
December 2010 - January 2011
In December we opened the molds for our carbon fiber fairings and the waiting game began. It was going to take 60 days to receive our prototypes. With Christmas around the corner, we were happy to have some time to relax since the new year was going to be busy.
February 2011
In February we saw pictures of our first prototypes. It was surreal to see our creation come to life. Unfortunately, a few factory delays forced us to postpone our pre-order. Informing our followers about the delay wasn't easy, but we wouldn't compromise quality since doing so would surely put us out of business in a hurry.
March 2011
Our first prototype rims arrived and we built a set of climbing wheels (no fairings). It had taken nearly two years but we finally were able to ride our first set of FLO wheels. WOW, we really had something. We started asking everyone we knew to ride the wheels and the reviews were very positive.
We also received our first carbon fairing prototypes. There were some minor cosmetic issues but overall the carbon work was good. We discussed the cosmetic issues with our factory and they began correcting the issue. Our next task was punching spoke holes in the fairings. It's a LOT harder then it sounds. We were glad we ordered extra fairings!
After several 14 hour days we had our first prototype wheels completed. We geared up for our first test ride and we were blown away. We had come a long way from the idea of making plastic wheels. We were very pleased with what we had accomplished. With our carbon fiber issues being corrected, it would soon be time to put our wheels into full scale production!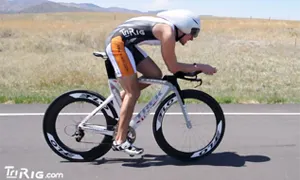 April 2011
It was finally time to make a trip to the A2 Wind Tunnel in North Carolina. We tested our FLO 60, FLO 90, FLO DISC, and FLO CLIMBER and the results were remarkable. Our CFD testing had really paid off. It was amazing to see how well the wind tunnel and CFD data correlated. Our FLO wheels were very aero and our FLO DISC was displaying negative drag from 12 to 24 degrees of yaw! We were very excited and so were our followers.
Additionally, we sent a FLO 60/90 wheelset to Nick Salazar from TriRig.com to be tested. We needed a professional third party review before our pre-order. We couldn't have been happier with Nick's review which you can find here.
By the end of the April we broke 1,000 followers on our sign up list, became an official company, and started discussing sponsorship ideas with our first pro athlete.
May 2011
We received our "corrected" carbon fiber fairings and unfortunately there were still cosmetic issues. Something did not feel right. We spoke with our importer and decided to travel to China before our pre-order so we could be sure we were using the right factories. We scheduled our trip in June and our carbon factory assured us the cosmetic issues would be corrected upon our arrival.
June 2011
Two weeks before our trip to China the truth came out. Our carbon factory told our importer that they did not know how to properly produce our carbon fiber fairings and our rim company/assembler told us they did not have the experience required to build our wheels. Saying we were stressed was an understatement. We had tens of thousands of dollars invested in five propriety FLO Cycling molds that were now useless. Additionally, we now had nearly 2,000 followers waiting for our pre-order scheduled at the end of the month. We needed a solution and we needed it fast!

We brought on a new importer who had plenty of connections in Taiwan. We decided to travel to Taiwan instead of China just days before our departure. It was risky, but given our situation it was the smartest thing to do. Our importer quickly scheduled meetings with nearly 20 factories and Chris was on his way. For a solid week he toured factories and negotiated with owners to find the best factory possible to produce our wheels. We were amazed with the superior quality that we found in Taiwan. The trip was a huge success and it was now time to finalize pricing. With the new factories and higher quality products, FLO Cycling was heading in the right direction once again!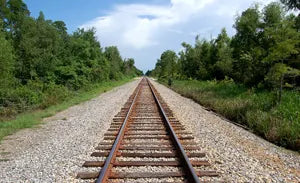 July - September 2011
July 1st to September 26th, may have been the longest 87 days of our lives. Starting from scratch with a new factory meant there were plenty of details to coordinate and negotiations went slower than planned. We stayed patient knowing we didn't want history to repeat itself.
In the end our hard work paid off. Using custom rims and hubs, we developed a new method for bonding carbon fiber and aluminum that was far superior to the method used by our previous factory. Additionally, the overall quality and aesthetics of our new wheels were going to be much better. Most importantly, we were able to keep our pricing on track. On September 26th we approved all final engineering drawings and signed our contract with the factory. Next up was the production of our new molds. We were officially back on track! You can read about the new factory and improvements here.
October - December 2011
With our factory working diligently on our new molds, it was time for us to start getting products in the queue for our pre-order. We finalized hub, spoke, rim and faring designs and began placing orders. Our first order was bigger than we ever imagined. Do you have any idea what nearly 20,000 spokes looks like!
Once the designs were finalized and the orders placed, we had some down time and decided to improve upon our marketing strategy. We updated our blog as frequently as possible and added new social media features, joined Google+, read book after book for new ideas, and began looking for strategic industry partners. Our efforts started to pay off. Email sign ups and social media subscribers started coming in faster than ever, and we broke 3,000 followers.
To top it all off we were contacted by Aaron Hersh, the Technical Editor for Competitor Group. He asked to shoot our prototypes for an upcoming article highlighting wide aero wheels. We happily agreed and were proudly featured on Page 92 of the January 2012 edition of Triathlete Magazine. What a great way to end 2011 and bring in 2012!
January 2012
Our Production Model Prototypes arrived! We began testing them to provide the factory with feedback. We sent them out to local cycling teams and 3rd party reviewers. Long story short, our new factory did not let us down, the new FLO wheels were perfect!

Next we completed a professional photo shoot of our wheels and shot a series of promotional and educational videos. Our final step was finalize our production schedule with the factory in preparation for our pre-order. Things were really getting exciting!
February 2012
After two and a half years of development we finally offered our Pre-Order sale. The Pre-Order began with a ten day Launch detailing special offers and more. The response was incredible. Over 3,000 people signed up for our Pre-Order sale and our Facebook likes went from the mid 900's to over 1,200.

Our Pre-Order sale began at 10:00 am PST on February 23, 2012, and the outcome took us by surprise. It was a great day but there were a few bumps in the road. Here is a recap of our 30 minutes of mayhem!
9:59:00 am - Over 600 people from more than 20 countries were online waiting for the Pre-Order to begin at 10:00am PST.10:00:00 am - Our sales page went live.10:00:00 am - Our server crashed and we looked at each other wondering what on earth do we do now.10:00:00 am - 10:03:00 am - We got our hosting company on the phone and started taking phone orders while trying to come up with a new plan.10:00:00 am - Our server came back on-line!10:00:00 am - 10:30:00 am - We sold 747 wheels to 15 countries and were able to contribute 56 bikes and helmets to our Bike for a Kid Program.10:30:01 am - February 28, 2012 - The server crash created over 150 hours of manual order processing. To be honest, the four days it took were a complete blur. Our successful sales day meant some of our customers would have to wait up to six months for their wheels. We didn't feel this was right so we opened additional molds at our factory to increase our production capacity. This allowed us to fit all orders into two shipping groups instead of the original four it was going to take.

Last but not least, we had the opportunity to sit down for our first podcast interview with Jon Smith from Garden Variety Tri. February was one of the busiest times of our lives and a month we will never forget!
JHON
View all